reviews

Jason Florio
Black and White Magazine
2009

Jason Florio's path to photography has been all about serendipity. Born in the small village of Kingston, England, he attended university in London and left for America in the early 1990s, drawn to the under- ground skateboarding scene in Dallas. Writing at the time, he met a woman from the fashion industry who introduced him to many photographers. When one photographer's assistant recommended Florio for a job, he jumped at the chance and never looked back.

Florio vividly recalls the exact moment that photography made a seismic impact on his life. It was during a visit to London, and quite by chance he went to see Richard Avedon's American West exhibit at the Victoria & Albert Museum. The effect on him was immediate and pro- found. "Because I'd been in Texas on and off for the previous year, these images really resonated with me," he recalls. "I looked at them and thought that this was really what I'm about. It was a seminal event. It was raw, straight up; there wasn't any pretense about it."

Florio finally settled in New York, where yet another introduction led him to fashion photographer Max Vadukul, whom he assisted for three years. "More than anyone I had worked for, Max was the one who took me to a different level," he says. Vadukul introduced him to photo- journalism, and they traveled together through India making portraits of famous literary figures. It was another turning point in Florio's life. Up until then he had thought fashion was his future. "India completely changed my priorities," he says.

Taking a sabbatical from the fashion world, he traveled to Cambodia. When he returned, a casual dinner with Vadukul and photographers Reza and David Allan Harvey led him to change direction once again. "I looked at Max in his Prada suit. Then I looked at these guys— both very scruffy—and I said to myself, 'Yeah, that's where I belong.' It was another moment that at the time didn't seem significant but in hindsight, really meant something."

His friend Lawrence Williams had founded an eco-lodge and reforestation program in The Gambia in West Africa. Florio made his first visit there in 1997 and began taking portraits of the local villagers of the sacred area known as Makusutu. Influenced by Mike Disfarmer's Heber Springs portraits, he took with him a black bed sheet, donated by his grandmother on the day he was leaving for his first trip. "I still use it," he says smiling. He shoots large and medium format, using traditional film. This sojourn into the agrarian world has become an important part of Florio's life, and he returns almost every year for some time. "I have friends there now. This work is really unlike anything else I do," he says.

Florio's passion for photojournalism has kept him circling the globe, often to its hottest spots, photographing for publications such as The New Yorker, The New York Times, Men's Journal and Outside.

In 2000 he hopped a bus from India to Pakistan and met up with a Brazilian journalist covering the Jihadist movement. "We walked over the border into Afghanistan and then spent the next two weeks crossing to the Iranian border and then back again." He went again in 2001, this time photographing from the opposite side, and returned to New York on September 5th. "I was standing almost under the towers when they went down," he recalls. "Suddenly the whole world contracted." In 2003 he captured daily life in Baghdad on the brink of war, and the following year he was awarded a grant from the Aperture Foundation in New York to produce his "dream story." The resulting essay, This is Libya, is a visual study of the contradictions in this rapidly-modernizing country.

Florio has had several exhibitions in the United States, including The Makasutu: Mecca in the Forest at Messineo Art Projects/ Wyman Contemporary Gallery in Manhattan. A book of these powerful black-and-white portraits, titled Makusutu will be published later in 2009. His work is held in both private and public collections, notably the Brooklyn Museum of Art.

Though the camera has opened worlds for him, he still writes, keeping extensive journals. Receptive to everyone he meets, Florio knows a casual conversation over dinner might just lead him to his next story.

—Shawn O'Sullivan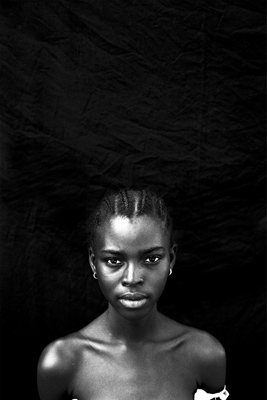 reviews
Robert Stivers | Mystery of Darkness

Jill Nathanson: At the Galleries, 2013

Jill Nathanson at Messineo Art Projects/Wyman Contemporary, 2012

Art Around the Edges, 2012

Jason Florio, The Long Fight for Kawtoolie, 2012

Jason Florio, Fighting Spirit, 2012

Antonio Carreno, Messineo Art Projects / Wyman Contemporary, 2011

Jill Nathanson at Messineo Art Projects and Wyman Contemporary

Jill Nathanson's Quiet Vision, 2010

Paul Vickery - Past Imperfect Future Tense, 2010

Jason Florio, Black and White Magazine, 2009

Gema Alava: Tell Me the Truth, 2008

An Alchemist's Reverie, Picture Magazine, Fall 2002

Robert Stivers, Black & White Magazine, June 2001

Sylvia Schuster, The New York Art World, January 2001

more...