exhibitions


Sylvia Schuster
WHY ISN'T SYLVIA SCHUSTER A HOUSEHOLD NAME?
31 January - 29 February, 2008

227 West 29th Street, 4th Floor (#111)
New York, NY 10001
212.414.0827

Gallery Hours: Tue-Fri 11-5, Sat 12-5

With a career spanning five decades, Sylvia Schuster is an established artist who is recognized as a master printmaker. Her demonstration of the print technologies; dry point, etching, aquatint, soft ground and engraving, combined with her deep understanding of the human form, take these skills to the extreme. Ms. Schuster's pen and ink, charcoal, and pastel figure studies show reference to classical Greek and Roman tradition.

As a young child roaming the corridors of the Philadelphia Museum of Art, Sylvia Schuster spent endless hours drawing torsos, Egyptian Mummies and African Heads. Early on she was recognized as a child with exceptional ability.

Schuster attended L'Academia de Bella Arti in Rome as a member of the Rhode Island School of Design. Ms. Schuster earned her B.F.A. from R.I.S.D. in 1965, and continued her studies in Italy on a Fulbright grant and a Prix de Rome scholarship. In 1967 she earned a M.F.A. from Cranbrook Academy of Art in Michigan. Ms. Schuster also studied at Boston University at Tanglewood, the University of Iowa, New York Studio School, Creighton University, the University of Nebraska at Omaha, and the University of Illinois.

Sylvia Schuster was invited to serve residences at the Millay Colony for the Arts in Austerlitz, New York, Yaddo in Saratoga Springs, New York, and the Ragdale Foundation in Lake Forrest, Illinois. In 1999, she was the artist in residence for the Summer Six Art Program at Skidmore College.

Since 2000, Ms. Schuster has done solo exhibits and lectures at Messineo Art Projects and Wyman Contemporary, in Chelsea, NY(2008), the Tweed Museum of Art (from April 24-September 21, 2008), Grinnell College, IA (2004), Monmouth University,NJ (2003), Georgia Southwestern State University (2003), Vanderbilt University in Tennessee (2003), Skidmore College, NY (2002), Southeastern Indiana State University (2002), University of Wisconsin at Stevens Point (2001), and University of Georgia (2000), Messineo Wyman Projects, Chelsea, NY (2000), and was guest artist at Prince Street Gallery, NYC (2000).

Tue – Fri 11-6, Sat 12-5 and by appointment.

For additional information please contact the gallery.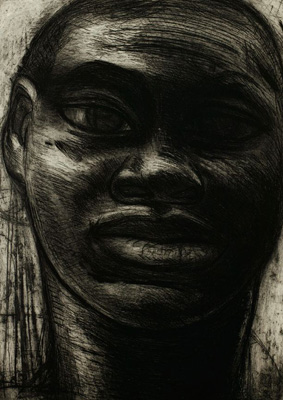 Head XVII
Sylvia Schuster
1985
Etching, Drypoint, Aquatint on Murillo Paper
30 x 18 inches


Past Exhibitions
Aerialscapes

Gregory Forstner: Study for an American Archetype

The Long Fight for Kawtoolie: Portraits from the Jungles of Burma

America: The Third Century

more...