exhibitions

Jill Nathanson
No Blue Without Yellow
Recent Abstract Paintings

November 11 - December 22, 2010

Messineo Art Projects and Wyman Contemporary are pleased to present an exhibition of recent abstract paintings by Jill Nathanson entitled NO BLUE WITHOUT YELLOW.

Nathanson continues her passionate assault upon the "world of things" to create symbols of the "inner world". The artist has remained steadfast in her discipline to search inward to an emotion that strives to manifest itself in this series of paintings. For this reason, the greatest importance is attached to the cultivation of form and color. Nathanson has abandoned the grid system so that colors are summoned to action. Paint is loosely applied, layered, scattered on panel with acrylic in polymer resin- these paintings appear infinite. Each painting is an independent construct, an architecture of colored forms in a non-illusionist, non-perspective space that belongs exclusively to the picture.

Jill Nathanson is a New York based abstract painter. In 1976 she received a BA from Bennington College. In 1982 she received an MFA from Hunter College. Since 1981 Ms. Nathanson has been exhibiting her work in New York and internationally.

Sacred Presence/Painterly Process is an exhibition of two of Nathanson's major projects that explore Jewish sacred text "translated" into abstract painting. Both projects – Seeing Sinai and New Translations: Genesis - engage the history of imaginative biblical interpretation and explore ways in which religious thought can contribute to the art world dialogue around meaning and the means of painting. This work is on view through Dec. 19th at the Derfner Judaica Museum, in Riverdale, NY.

511 West 25th Street, Suite 504
New York, NY 10001
212.414.0827

Gallery Hours: Wed-Sat 12-6, and by appointment
Opening Reception: Thursday, November 11 6-8 pm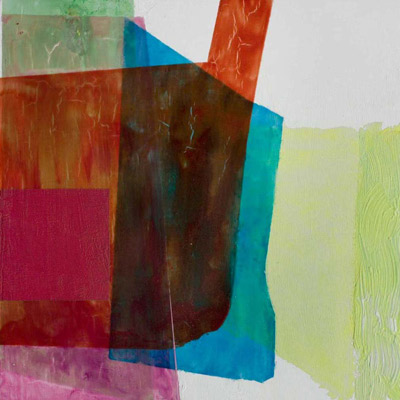 Red in the Time of Aqua
Jill Nathanson
2010
Polymer Resin and Pigment on Panel
20 x 20 inches


Past Exhibitions
Aerialscapes

Gregory Forstner: Study for an American Archetype

The Long Fight for Kawtoolie: Portraits from the Jungles of Burma

America: The Third Century

more...